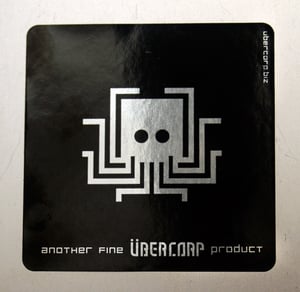 $

1.00
"We Make It. You Buy It."
Everyone knows the Übercorp slogan, but it's not always clear how many things Übercorp actually makes. Use these handy stickers to show what truly is "another fine Übercorp product".
2.5" x 2.5" reflective silver Mylar
(Not recommended for long-term outdoor use.)
FOR INTERNATIONAL ORDERS PLEASE CONTACT US! Please note international orders can take up to 35 days for First Class delivery depending on customs and flight delays.